A well-functioning fuel filter is important if you're trying to achieve the highest fuel efficiency possible. Without it, your fuel could find itself mixing with dirt, debris, and other nasty stuff. Should you notice your car shaking while idling, struggling at low speeds, or having difficulty starting, the problem could lie with your fuel filter. Fortunately, it's easy to replace this on your own, if you follow these simple instructions from the NJ BMW service center at Park Ave BMW!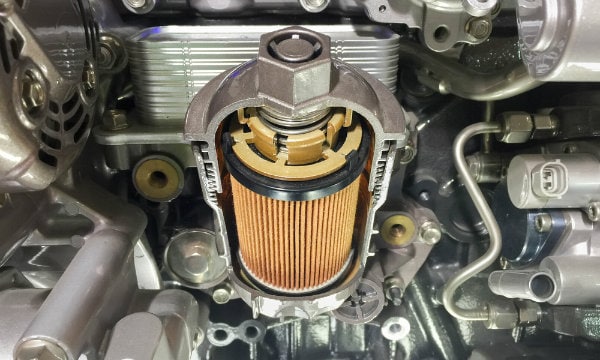 How to Change Your Fuel Filter
Park your car on a flat, level, and solid surface. Be sure your parking brake is activated.
Relieve the pressure in your fuel system by loosening the gas cap, removing the fuel pump fuse, cranking up your engine, and letting it run until the fuel in the lines is used up. When your engines shut off, crank it up one more time and let it run for about two seconds to ease any remaining pressure.
Disconnect your battery from the negative terminal cable.
With the help of your owner's manual, locate the fuel filter and disconnect the fuel lines attached to it.
If the fuel filter in your vehicle is attached by mounting bolts, remove them. You should now be able to safely remove the fuel filter.
Compare your new fuel filter with the old one to ensure you have the correct part. If so, install the new fuel filter right where the old one used to be. Re-attach the mounting bolts if applicable.
Reconnect the fuel lines to the fuel filter.
Reinstall the fuel pump fuse.
Reconnect the negative battery cable.
Crank up the engine. It may not start easily on the first attempt, as the lines are still drained of fuel, but it should soon start functioning smoothly.
Check for engine leaks.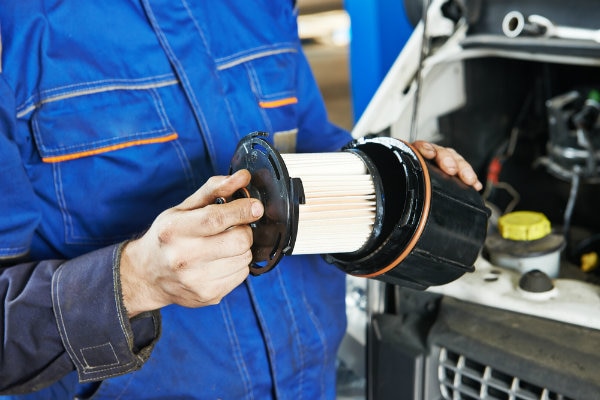 If you've done everything right, you should be on your way to a smoother, more fuel-efficient ride. If you run into any problems along the way, let one of the NJ BMW service experts at Park Ave BMW take a look at it. Our experts work on BMW models all day long, and know them inside out. If you have questions, they have answers.
Park Ave BMW's service center is located at 530 Huyler Street, South Hackensack, NJ 07606. For more information, don't hesitate to contact Park Ave BMW at (877) 666-6310.