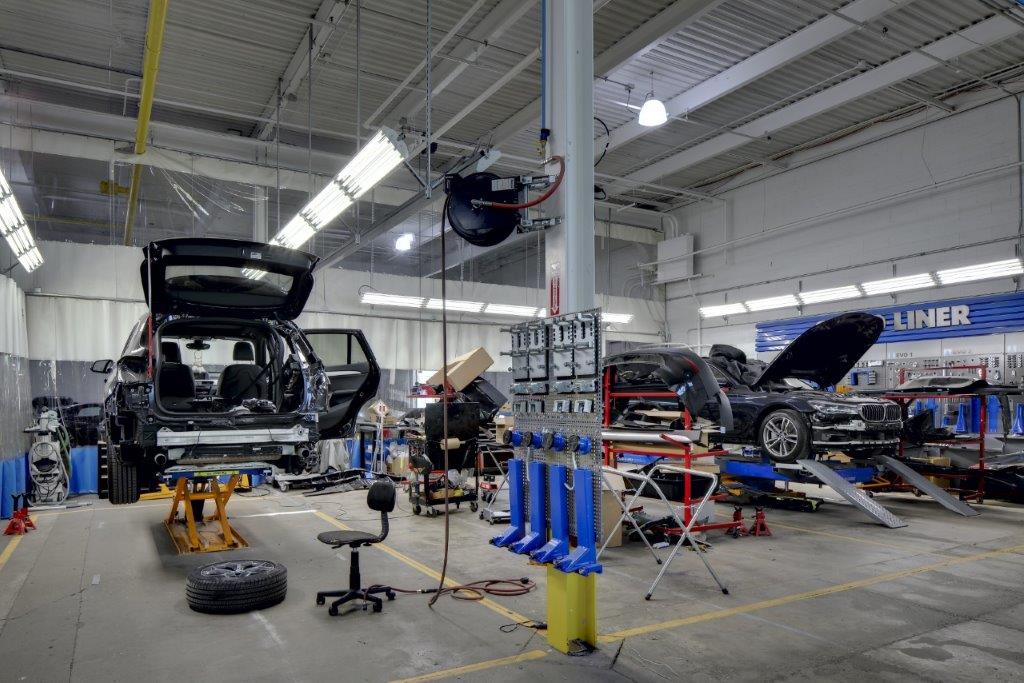 Welcome to the Certified Collision Center at Park Ave BMW, where w
e work with ALL insurance companies

.  Guaranteed repairs and expert advice are only a phone call away, 

201-968-5463

. 
Don't let just anyone work on your BMW.
Free estimates provided by appointment Monday-Friday from 8 a.m.-5 p.m. in our BMW Service Center at: 
530 Huyler Street
South Hackensack, NJ 07606 
Call: 201-968-5463
Factory-Trained Technicians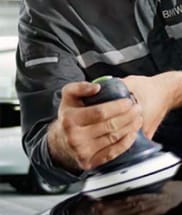 Our factory-trained expert collision 
staff are here to help.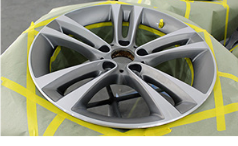 Did you know damaged rims can often 
be repaired? Before you spend money 
replacing your rims, let us take a look 
and see if we can repair them for you.
Expert body work from the people you already know and trust with your BMW.
Park Ave BMW is the ONLY BMW Certified Collision Center in Bergen County. We work with ALL insurance companies. Our BMW certified collision experts can handle all your reconditioning needs from dents and dings to full accident recovery. Our 25,000 sq. ft. state-of-the-art Collision Center can recondition, as well as completely repair your vehicle. From curb rash on wheels, to body scratches, dents and dings to complete collision restoration, Park Ave BMW has got you covered.  Our facility is conveniently located across the parking lot from our service center and boasts the industry's finest equipment.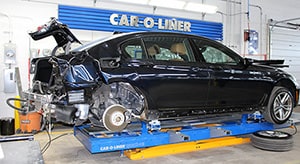 So this happened ... no problem for Park Ave BMW. We use state-of-the-art Car-O-Liner machines to repair frame damage and realign your vehicle after an accident.  
The Only BMW Collision Repair Shop in Rochelle Park
You've just driven off the lot in your new BMW X3 from Park Avenue BMW. The sunlight in Rochelle Park reflects the fresh wax and paint job on your customized luxury ride as you sit at the red light. You roll your driver's side window down and rest your arm on the door so your diamond-studded bracelet catches the sunlight. The light turns green, and you accelerate through the intersection-but you didn't see the careless driver trying to beat the light. In no time, your brand-new BMW is wrecked. Is it the end for your vehicle? Or just the beginning?
A1 BMW Collision Repair Center in Rochelle Park
The advanced technology in your BMW can prevent most accidents-but not all. We can help your vehicle recover from the accidents that you didn't see coming. Our state-of-the-art body shop has everything your BMW needs for complete restoration. Sure, you can take it to any collision center in Bergen County, but why not bring it to THE ONLY BMW Certified Collision Center in Bergen County?
Our specialty mechanics understand how to put your BMW back together flawlessly. We work with all insurance companies, so you don't have to worry if you're covered or not. When your vehicle gets to our body shop, we'll handle the rest.
Our Car-O-Liner machine is designed for specific use on any BMW make and model. Not only will you have professional BMW mechanics working on your repair, but you'll have the specialty equipment needed to restore the beauty to your vehicle.
We Cover All Repairs
As long as your vehicle isn't totaled, we can fix it. Small dents and scratches? That's a job our professionals can perform in their sleep. Major collisions and damaged rims? We'll get your vehicle's body in line and those wheels rolling in no time. Your collision doesn't have to be the end of your journey-it can be a new beginning.
Any time after an accident can be stressful, especially when you know it's going to take some work to repair your BMW. Let Park Avenue Motors remove some of that stress so you, and your family, can recover from your mishap. Our auto body shop is ready to restore your vehicle and get you back on the road of luxury in Glen Rock or Paramus.
We've Got You Covered-All the Time
No one likes to get into an accident. But, when they happen, you want to ensure you have the right people working on your BMW. Our 25,000 sq. ft. state-of-the-art Collision Center will handle every bump and bruise your vehicle collects along the way. Don't risk faulty repairs at a run-of-the-mill auto repair shop in Rochelle Park. Your BMW deserves more than that.
We're here for you 24/7 with roadside assistance in case of collisions and much more. Get your vehicle transported to our body shop, no matter what time it is. You shouldn't have to worry about extra fees for transporting your vehicle from one shop to the next. Get it to Park Avenue Motors so we can put the shine back into your luxury vehicle.
Schedule Your Service
If you need regular maintenance or other repairs, you can schedule your service with our auto repair shop. We provide pick-up and drop-off services when needed, as well as a mobile tire van to repair flats or install new tires at your home or business. Get your tires in great shape while you're in the middle of your workday or relaxing at home.
At Park Avenue Motors, your convenience is our priority. Let us know how we can help you today. If you get into an accident, it's not the end-especially when you put your BMW in the hands of Park Avenue Motors.