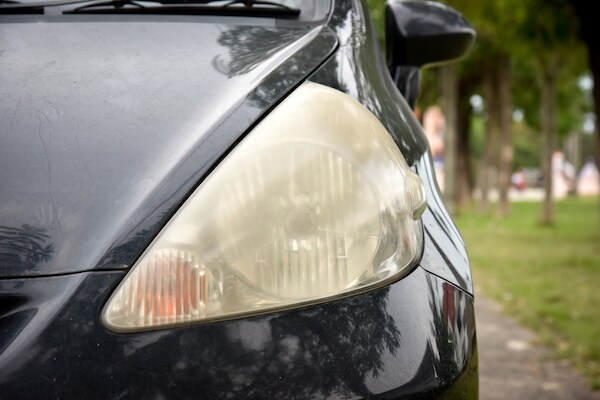 Are you having problems with the lights on your BMW? It's important that your headlights, brake lights, running lights, and turning signals work properly so that you can safely navigate nighttime darkness and stay visible to other vehicles on the road. If your lights aren't working efficiently, you're at risk of putting you and your loved ones in danger, and it's also illegal in New Jersey to drive a vehicle with burnt out exterior lights. That's why our Rochelle Park BMW dealer has decided to offer some useful tips for fixing your headlights when they're defective. Our technicians at our service center also are more than happy to take a professional look.
Repairing BMW Bulbs and Lights in Rochelle Park
Whether a headlight is flickering or has completely stopped working, fixing this problem is a breeze. If one light has burned out, this means you should replace the bulb and check the electrical connector on the back of the headlight for damage, or to see if it's just loose. If both headlights don't work, it's most likely because there's no voltage to the headlights because of a bad headlight relay, fuse, module, headlight switch, dimmer switch or wiring fault. To figure out what is causing your problem, start by inspecting the main fuse for the headlight circuit. As with replacing one bulb, use your owner's manual to follow detailed instructions on how to find the fuse. If headlights seem dim or the brightness changes, it's most likely a charging system problem. If they're simply not illuminating the road well, they could just be dirty, have trapped moisture, or not be focused correctly.
Sometimes, a headlight that's gone out is an indication of a bigger problem with the vehicle. That's why we also recommend bringing in your BMW to the experts at our Rochelle Park dealership for routine maintenance and service. Since we know a lot about the BMW product line, it's easy for us to identify a problem in the system of your BMW, and we'll work with your budget to get the necessary fixes done. We perform oil changes, brake and engine checks, and a lot more, but we also perform simple light repairs if you choose not to repair them yourself. Our BMW service staff will replace any exterior or interior bulbs as needed, whether the outage is discovered by you or by our complimentary inspection of your BMW. 
For more information on replacing your BMW lights, contact us at Park Avenue BMW!