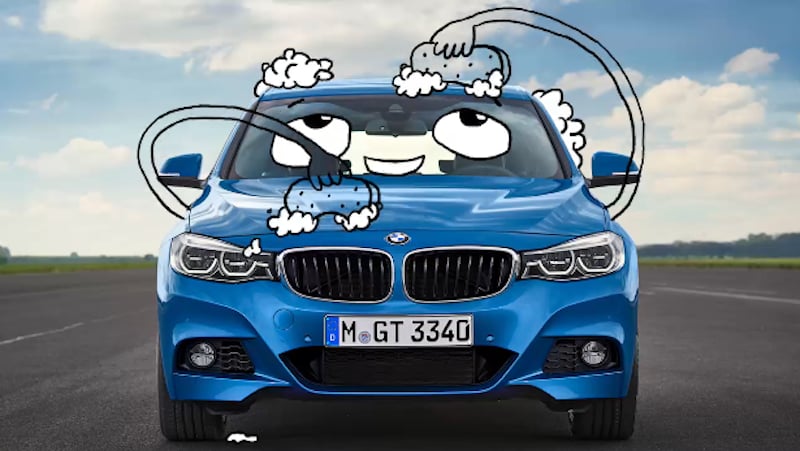 If you've been noticing your car has been taking a beating from bird droppings, harsh weather, or scratches that seem to appear out of nowhere no matter how careful you drive, then you may need to look into ways to protect your car's paint. Here's a few how-to tips put together by the specialists at Park Ave BMW, happily serving Paramus, that you can use to keep your car's paint pristine.
Wash your car as soon as the damage is done. Bird droppings are incredibly corrosive to car paint. If drivers don't move quickly, their car paint can be compromised. Be sure to wash your car as soon as possible after noticing the droppings.


Wash your car regularly. Park Ave BMW knows that drivers would never neglect their cars, but sometimes life gets in the way! Unfortunately, this can take a toll on your car's paint. By washing your car regularly, your car's paint will hold up against external forces far better than if you were to neglect it. This means you won't have to make as many expensive repairs, and that's always a plus.


Polishing is key. If your car's paint isn't as shiny as it used to be, or if you've been noticing a few nicks and scratches here and there, a fresh polish should do the trick. Car polish contains micro-fine abrasives that gently clean the car's surface without damaging it. Drivers will simultaneously preserve and protect their paint by polishing their cars.


Touch up your paint. If after polishing you still notice scratches on your car, don't worry! Our trained specialist staff at the Park Ave BMW service center is here to help. Allow us to give you advice or aid on touching up your car's paint. We can provide you with the paint color you require or touch up the paint for you.
With all these tips on how to protect your car's paint, you'll be cruising the Paramus area in style. If you ever need a helping hand or more advice on keeping your car's paint good as new, don't hesitate to contact us at our Park Ave BMW service center, located at 530 Huyler Street, South Hackensack, NJ 07606. If you're in the market for a brand new BMW, our dealership is located at 210 Route 17 Rochelle Park, NJ 07662. Visit us today!