Keeping your windshield wiper fluid full and ready at all times ensures that when inclement weather arises or your windshield gets dirty, you're ready to keep your line of vision perfectly clear.
Sometimes you may run low on windshield wiper fluid, and you'll want to refill it to make sure you can comfortably see the road ahead. Newer models provide visual alerts to when you're running low on fluid, but sometimes you'll want to have it checked for yourself.
Change Your Wiper Fluid With Ease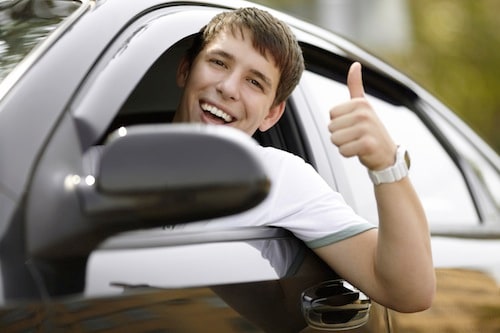 That's where our NJ BMW Service Center comes in. Our expert technicians have put together this handy checklist to help you change your wiper fluid and get back on the road safely!
Before you start, you'll want to make sure that you're parked on a level surface, have set the parking brake, and have rolled up or removed loose clothing. Be sure to only put windshield washer fluid in the fluid reservoir, and do not use water in the washer fluid reservoir.
Open your hood and find your washer fluid reservoir. Usually it's a white, translucent container with a symbol that denotes the windshield/water symbol. If your car features a rear wiper, there may be a second fluid reservoir for you to fill as well. The reservoir is usually toward the front of the engine area.
Remove the cap(s) and check the fluid level in the reservoir.
Carefully pour washer fluid into the reservoir until it almost reaches the top. There may also be a fill line on your reservoir. If so, you'll want to fill it up to there.
Replace the cap and press down until you hear the cap pop into place.
Close the hood.
Place the top back on the bottle of windshield wiper fluid and clean off any supplies you may have used (like a funnel) with water.
Now you're ready to get back on the road! If you ever need a helping hand, you can always call Park Ave BMW! Our NJ BMW service experts are happy to help you back on the road, and when you bring your car in for routine service, we'll take a look at your washer fluid to make sure they're in top condition!
If you need help or more information about your windshield wiper fluid, please call or visit Park Ave BMW. To schedule service, give us a call at 201-843-4999..