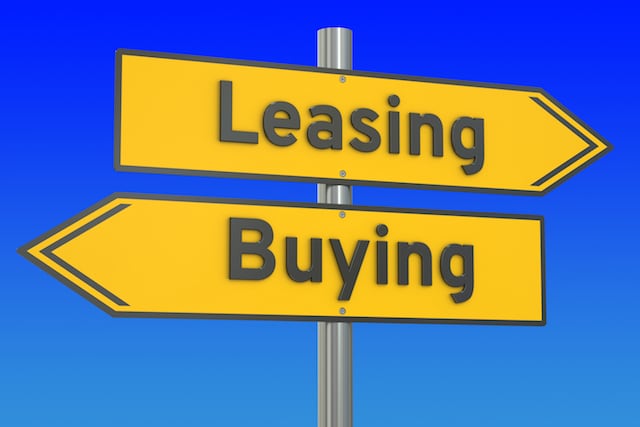 You finally made the decision that you want to experience a first-class luxury ride from a BMW BMW. You're ready to embrace the prestige your deserve along with the performance you crave. We're happy to help you finally achieve this reality. But first things first: do you envision yourself owning this car short-term or long-term? More specifically, do you know if you want to lease or finance your BMW? If you're unsure, Park Ave BMW's finance team will break down the advantages and disadvantages to both so Paramus and Hackensack area shoppers can make the best decision.
Buying Your BMW
Benefits of Buying: Purchasing is a smart choice for those who more freedom on what you want to do with your car. For example, you won't need to worry about an annual mileage and can customize your vehicle the way you want! Additionally, you will not have to trouble yourself about excess wear and tear that may accumulate on your BMW. If you do not want to keep the vehicle anymore, you can sell it at any time or use it towards a down payment for a new model.
Problems with Buying: Buying your car will always require higher monthly payments compared to leasing. If you want to sell your vehicle on your own time, you'll have to be concerned with getting a buyer and negotiating a price with them. Finally, since you plan on owning this vehicle for a while, it will be hard for you to get newer vehicles with great technologies compared to leasing.
Leasing Your BMW
Benefits of Leasing: Leasing is a terrific option for those who want to drive newer vehicles with amazing features! When you lease a new BMW, the payments will be considerably lower compared to purchasing the car. You can enjoy the beauty of a new ride for a few years with the option to buy it or lease a brand new one! Some people like this option because they will get to drive modern vehicles at a lower cost. Additionally, you can trade in your BMW and walk away without having to worry about selling the car.
Problems with Leasing When you lease a car, you'll have to abide by annual mileage limits. If you go over these limits, you'll have to pay for exceeding the mileage. You'll also be responsible for any wear and tear that occurs to the car. You'll have to make sure you take good care of your BMW or else you'll be charged for any damages found. Furthermore, you cannot perform any modifications or customize anything on the vehicle. The BMW needs to be in the same condition as you purchased it.
Deciding Which Option is Best For You
No matter which option you choose, you will still appreciate the gorgeous benefits that come with BMW models. Furthermore, Hackensack and Paramus area drivers can utilize BMW incentives whether they lease or finance. While there are pros and cons to both options, you need to choose the option that will make the most sense based on your needs and lifestyle.
If you still find yourself unsure of which one you should choose, we're here to help. Come down to our dealership and our finance department will discuss in detail your best options. If you have any questions, don't hesitate to ask! Please call (201) 843-7900 or contact us today.