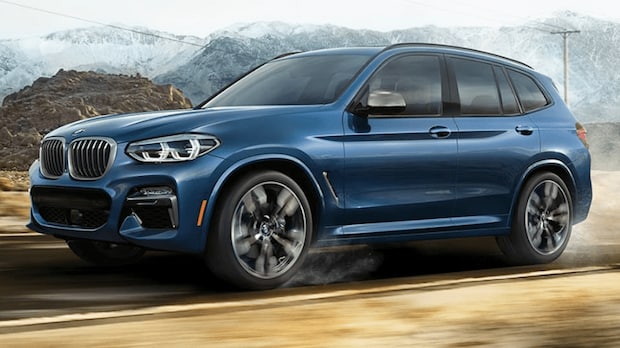 When you drive a BMW model, you are not only looking for a luxurious feel when you get behind the wheel, you also anticipate innovative safety features that keep you and your loved ones safe when driving in the Hoboken area. Park Avenue BMW explains more about what you can expect when you choose BMW, with safety features available on every model in our lineup.
Safety Features to Keep Your Aware of Your Surroundings
With highway driving, distractions are abundant and blindspots can affect your ability to change lanes and merge. BMW has taken this into consideration, and Hoboken drivers can feel confident that safety technology works while you drive to reduce the potential for a collision.
Traffic Jam Assistant is your new best friend in bumper-to-bumper traffic. The technology is activated and designed to keep your BMW a safe distance from surrounding vehicles.
Lane Departure warning will let you know if you are veering out of your designated lane by sending a vibration through the steering wheel.
Lane Keeping Assistant will keep you headed straight in your lane by overcompensating steering.
Drive Confidently on Hoboken Roads
When local traffic leads to congested roads, your BMW has you covered on that front as well.
Approach Control senses if the vehicle in front of you comes to an abrupt stop, engaging your brakes to avoid a collision.
Intelligent Emergency Call fires off a phone call to necessary emergency services if you are involved in an accident.
Night Vision will alert you via the head-up display in your BMW, letting you know if an animal is crossing ahead in the dark. It will also communicate via audible alerts or automatic braking if necessary.
Feel Safe When You Drive a BMW From Our Dealer Near Hoboken
The amenities offered by BMW provide the necessary confidence on local roads and highways, letting you focus on the road ahead and decreasing the potential for an accident. To learn more about the innovative technology available, don't hesitate to contact Park Avenue BMW today.