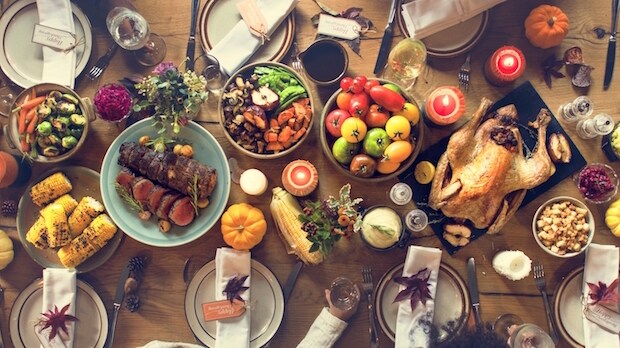 It's that time of year again, and Thanksgiving is right around the corner! Whether you have a long journey ahead of you or will be staying in the Hackensack area, odds are you are bringing something to contribute to the dinner table. Park Avenue BMW is here with some tips on not only keeping your dishes from spilling in your car but also keeping your food safe for all to enjoy!
Over The River and Through The Woods With Thanksgiving Food
All of the fixin's can be transported safely on the road ahead, whether you are in charge of this year's main event or you've been charged with making your signature green bean casserole. Nothing is worse than having slaved over the stove and having your hard work go to waste, and a primary concern is keeping food at the right temperature to prevent unwanted bacteria from manifesting. Allowing foods to move between temperatures of 40 degrees F to 140 degrees F puts them in the "danger zone," so you'll want to make sure you keep hot foods hot and cold foods cold.
Cold Side Dishes
The easiest way to get cold sides from place to place is to stow the dish in an insulated cooler with ice packs.
Hot Side Dishes
Hot sides can be transported in an insulated cooler as well, making sure that stay warm by wrapping the dish in newspaper and towels. You'll want to fill corner gaps with excess paper and napkins, as this can prevent shifting and spills that can stain the interior of your BMW.
You can also prep your dishes the night before, allowing them to cool to room temperature and then storing them in the refrigerator until you are ready to hit the road. Cover the dishes tightly and accompany them with ice packs in the insulated cooler. When you arrive, you'll be able to easily reheat and serve!
Time for Traveling Turkeys
If you've been left with the task of preparing this year's Big Kahuna, you may be working on a strategy for getting safely and securely from Point A to Point B. Traveling locally in Hackensack allows for you to tote a cooked bird, making sure it is covered tightly in foil. If you've got a journey ahead, some more planning is in store.
Roast your turkey at 325 degrees F before traveling, making sure it is fully cooked before letting it cool to room temperature. At that point, you can remove the stuffing and carve the turkey, storing each separately in small containers and refrigerating. If you're really prepared and cooking days in advance, it is also safe to refreeze a storebought frozen turkey after cooking. Simplify transport by carrying the turkey and stuffing containers in an insulated cooler with ice packs, reheating when you arrive.
Get Prepped For Thanksgiving Fun Near Hackensack
Make sure that you discard any foods that warm above refrigerator temperature (40 degrees F) during transport, and avoid partially cooking a turkey at home, cooking at a lower temperature for longer, or stuffing and dressing a raw bird before transporting it for cooking.
Keep your food safe and your BMW clean by following these tips, or fall back on the canned cranberry sauce alternative to eliminate any potential for leakage or spills.