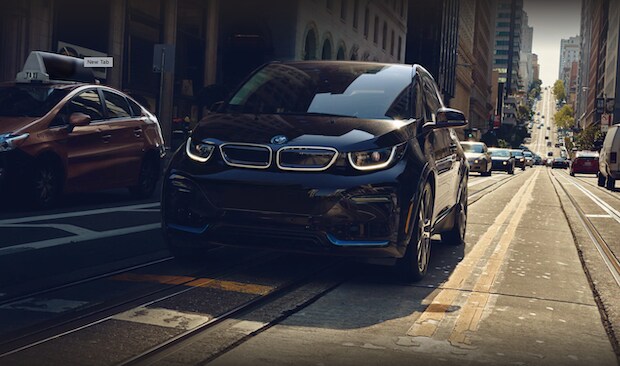 The 2019 BMW i3 available at our Hackensack area BMW dealership has become the most environmentally friendly choice for drivers who wish to drive green. Since it arrived on the market in 2014, this fully-electric car has lived up to the innovative reputation set by BMW. Year after year, the BMW i3 has continued to improve – and it shows. The 2019 BMW i3 has more battery capacity, allowing it to double its original range and get you wherever you need to go.
Hackensack Area Drivers Lessen Their Environmental Impact in the BMW i3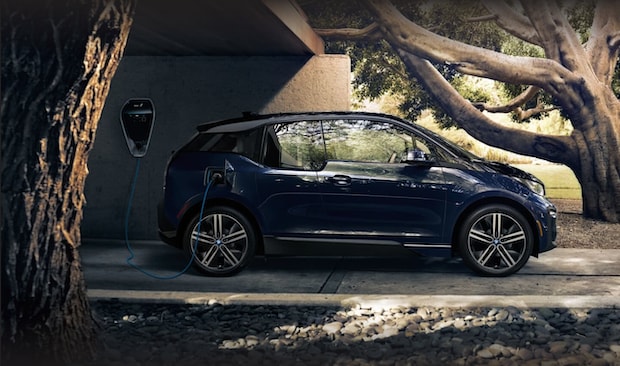 At Park Ave BMW, we believe that green driving is possible in the 2019 BMW i3. By utilizing higher capacity 120 Ah battery cells, the 2019 BMW i3 generates a gross energy content of 42.2 kilowatt hours. The new 120 Ah battery allows for over 25% improvement over the 2018 BMW i3's 90 Ah battery. The new battery lets the 2019 BMW i3 to almost double the range of the original i3, with its range going from 81 miles to 153 miles. If you want to further improve your range, you can always utilize the 2019 BMW i3's available range extender.
The 2019 BMW i3 is powered by a 170 horsepower electric motor with the ability to race from zero to sixty in just 7.2 seconds. Although the 2019 BMW i3 is electric, it offers the same power and driving dynamics as any other BMW vehicle. Whether you're heading down the highway or zipping around the block, the 2019 BMW i3 can handle any journey.
If you're interested in getting behind the wheel of the capable 2019 BMW i3, don't hesitate to contact us at our Hackensack area BMW dealership and schedule a test drive today. We'll be more than happy to get you behind the wheel.