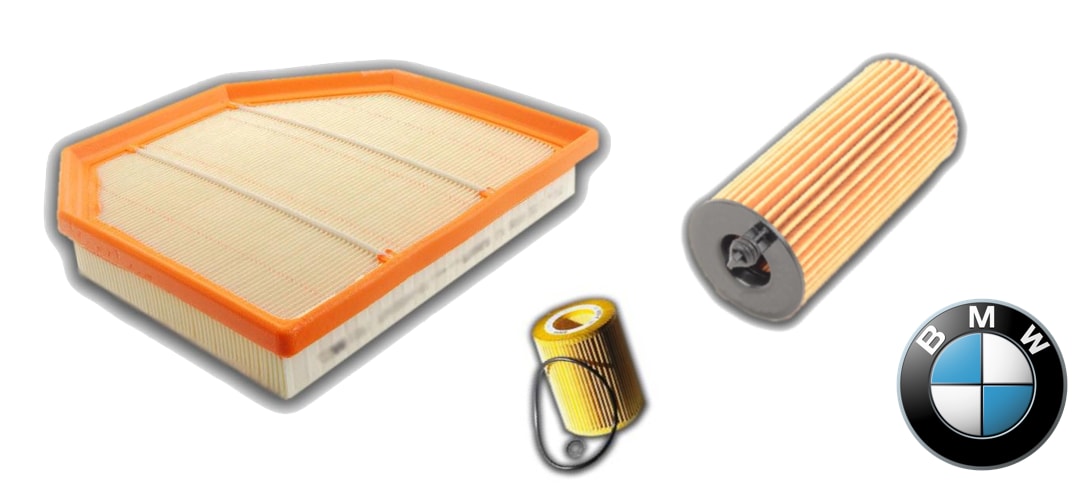 Vehicle engines require collaboration between a ton of moving parts: Gears, belts, rotors, fans, you name it. But for all those moving parts to work correctly, they need to be well-lubricated...and the whole thing needs to be able to breathe correctly.
That's why the engine air filter and oil filter are so important. The air filter ensures clean air intake, while the oil filter fights against grime and grit gumming up the gears.
To maintain good engine health, those filters have to be changed. But how frequently?
How Often Should I Change My Engine Air Filter?
There isn't a hard-and-fast rule for when you should change your BMW's engine air filter. Most recommendations put the maximum you should go without an air filter check at around 30,000 miles, though if you're being extra diligent, a check every 15,000 or 20,000 miles might be smart.
How Often Should I Change My Oil Filter?
The oil filter, likewise, doesn't have a set expiration date. But since you should be changing your oil every 5,000 to 7,000 miles (or even more frequently, depending on the model), that's a good interval to go on, too. Most oil changes performed, like the ones we offer at our Fort Lee area BMW service center, include an oil filter change--so stick to your oil and oil filter change schedule, and perhaps every second or third time request your engine air filter be changed, too.
BMW Service Near Fort Lee
If your BMW requires any service large or small, check out our BMW how-to guides or reach out and contact us here at Park Ave BMW today. We can provide guidance and service for all of your car's maintenance and repair needs to keep it running strong for years to come.
Why Service With Park Ave BMW?