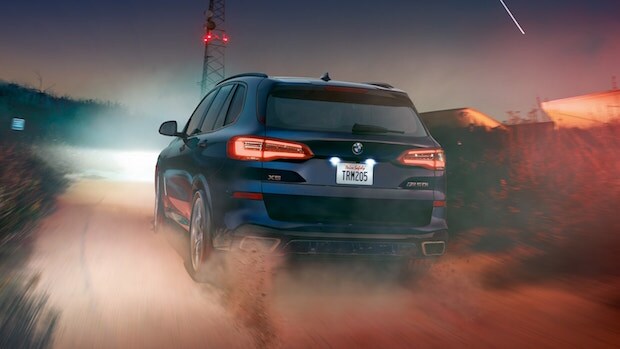 With the holidays upon us, it's time to start purchasing gifts for the special people in your life. Equally as important, however, is keeping these gifts hidden from those who may try and get a sneak peek before packages arrive under the tree. Creative hiding spots you may not have considered are the hidden vehicle compartments in your BMW.
Keep Your Loot Concealed in Your BMW Vehicle
Many Fort Lee parents attempt to find a new hiding spot for gifts every year. If you've run out of ideas and have youngsters or a significant other who you worry may find the gifts you purchase, consider stowing them in your BMW. The luggage compartment package standard on the BMW X7 and the storage compartment package on the BMW 3 Series make this even easier.
Have something smaller you're looking to conceal? The super-secure locked glove box in your BMW may be the perfect place to protect anything that glitters or shines. Avoid the agony of patrolling your home to make sure no one has peeled back the edges of your carefully wrapped presents.
If you are traveling for the holidays, these compartments can also be of assistance when packing. Store your gifts before you load up with luggage and other amenities, and your passengers will be none the wiser! If you plan to stow things in your car for extended periods of time, make sure to keep them out of sight either in the trunk or else completely covered.
Learn More From Park Avenue BMW Serving Fort Lee
At Park Avenue BMW, we know that the holidays are a time of giving and good cheer. Why not avoid the stress of concealing a gift altogether? Browse our new BMW inventory and give that special someone in your life the gift that keeps on giving.
For more information, don't hesitate to contact us today!