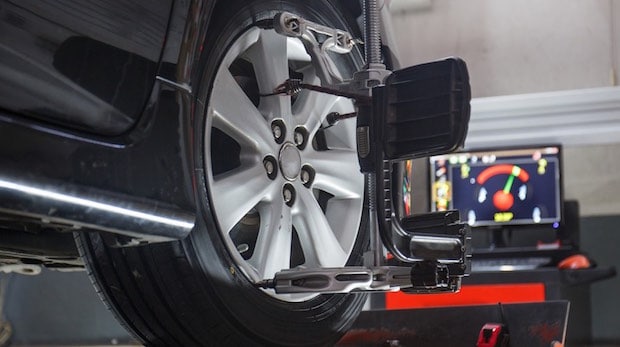 Schedule BMW Service
If your BMW is shaking while you are driving, there are multiple potential instigators. Follow these simple tips and tricks to determine why your vehicle is vibrating or leave the diagnosis to the professionals when you schedule service at our Paramus area BMW dealer!
Where Are Your Picking Up Those Not-So-Good Vibrations?
You may feel a shaking sensation in an up and down motion through your seat, steering wheel, or the brake pedal. Vibration diagnoses depend, so be sure to take note of where the vibration is concentrated, whether the shaking worsens or only occurs at certain speeds, whether there are any associated abnormal noises, or if the car still vibrates when standing still.
Potential Causes for a Shaky Ride
Wheels and Tires — These are the most notorious culprits for shaking and vibrations. You may be in need of a tire balance or have uneven tire wear, separated tire treads, damaged wheels, or loose lug nuts. These issues are normally addressed when your vehicle has regular maintenance performed, so make sure you are staying on top of the recommended service intervals for your BMW model.
Worn Suspension Parts and Joints — Your steering wheel may be shaking as a result of looseness in suspension or your steering system. If your ball joints or tie rod ends are excessively worn, it is impossible to properly align your BMW. Have a professional take a look if your steering wheel is the main spot you feel vibrations.
Engine and Transmission — If you still feel shaking when you BMW is at a complete stop with the engine running or if you hear a noise, this is likely tied to a broken or loose engine and transmission mount or a malfunctioning radiator fan.
Damaged or Worn Brake Rotors — A shaky brake pedal tied with a vibrating steering wheel could mean a brake rotor issue. Have a technician take a look at your entire brake system, particularly brake calipers, to make sure your vehicle is safe to drive on Paramus roads.
Schedule Service at Park Avenue BMW Serving Paramus
The professional service technicians at our Paramus area dealership are equipped to diagnose any issue your BMW may be facing, effectively putting a stop to those braking sensations. For more information, don't hesitate to contact us today!
Schedule BMW Service