At our Paramus area BMW dealer, we know the importance of staying connected in today's technologically advanced world, even on the road. Having an up-to-date infotainment system can be the difference between a ride that takes you from point A to point B and enjoying the journey in between.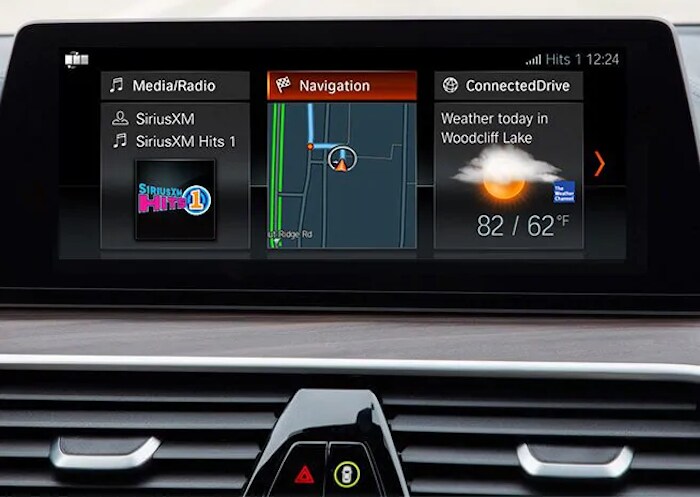 Bluetooth Connectivity
Integrating your smartphone with your car has become an important part of the every day commute, and it isn't possible without Bluetooth® connectivity. Play music, make phone calls, and do a number of things that your phone can without having to take your eyes off the road.
BMW ConnectedDrive takes this a step further with Apple CarPlay™ compatibility, which seamlessly moves all of your favorite apps directly from your iPhone to the touchscreen on your dashboard.
Voice Control
Voice control is an essential part of any modern infotainment system in an effort to increase safety standards and keep your hands on the wheel and eyes on the road. With BMW ConnectedDrive, you can speak freely with natural voice recognition so you aren't confined to a specific list of voice commands, and BMW steps it up a notch with Amazon Alexa connectivity, where you can use voice commands at home to tell your car to do things like let you know how much gas you have left, lock or unlock the doors, and ask when you should leave for your next trip.
Music Streaming Services
There are plenty of compatible apps with BMW ConnectedDrive that allows you to play all of your favorite music, because what would a road trip be without that? Use Napster, Pandora, Amazon Music, Spotify, iHeartRadio, Tune-in, and more all at the tip of your fingers.
Paramus area drivers can check out our new BMW specials for great savings on German luxury that excites and lets you stay connected.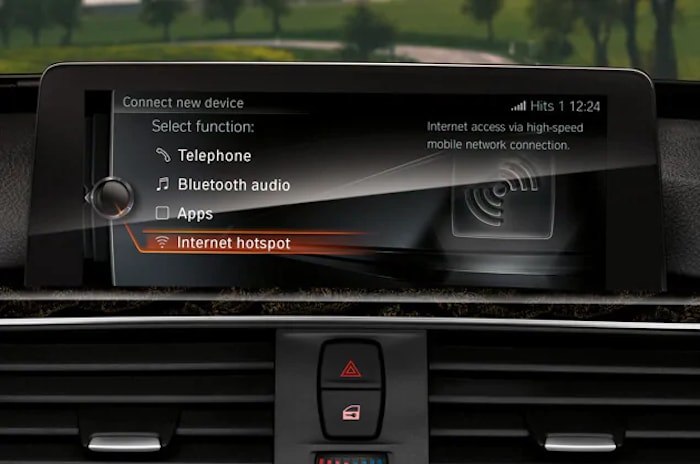 Wi-Fi
WiFi hotspots are great for your passengers on road trips to connect up to seven devices on board without having to burn through your data plan or drivers who like to use their car as their office when they aren't driving it. No matter what you need it for, know that the outside world isn't far away behind the wheel of a BMW.
Free Subscriptions
There's a mess of services that you can sign up for with your infotainment system, but with some brands you need to make sure that you aren't agreeing to pay monthly fees for the subscriptions. With BMW ConnectedDrive, you get a year of SiriusXM Radio All-Access totally free, which includes 150 commercial-free channels in your vehicle and the innovative Time Shift, which automatically starts recording whatever you were listening to when you have to take a call so you don't have to miss a thing.
Contact us today with any questions about BMW ConnectedDrive or to schedule a test drive.