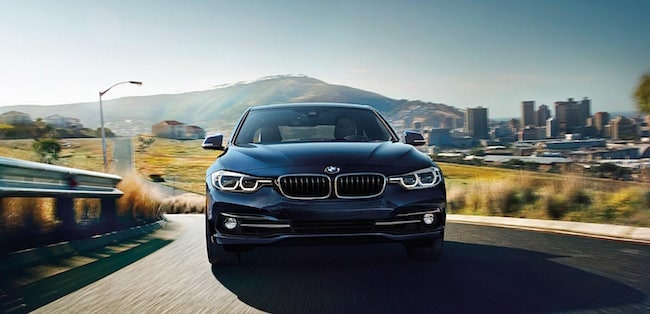 Have you ever heard of autonomous driving and wondered what that would mean for the future? BMW is making it a reality for the near future for North Jersey drivers. BMW engineers have been working on driver assistance technologies for years, to take the work and human error out of the driving experience. This means that some parts of driving would no longer be the responsibility of the driver, but taken over by the technology in the vehicle. Since it is predicted that in the next decade the car industry will change more than it has in the past 30 years, we decided we?d take a look at what?s to come in BMW engineering, starting with the five different levels of what autonomous driving would mean.
Driver Assistance
This first stage of autonomous driving is very common in vehicles today, and it is present in all current BMW models at our North Jersey BMW dealership. The current BMW Personal CoPilot driver assistance systems, like Active Cruise Control with Stop&Go function, support drivers on the road and help ensure additional safety and comfort.
Partly Automated Driving
The level two automation are also found in some current BMW models, like the Steering and Lane Control Assistant including Traffic Jam Assistant, make daily driving much easier. In level two, the driver continues to remain in control of the car and must always pay attention to traffic.
Highly Automated Driving
In the future, the third level of the automation phase will allow drivers to give up control of steering the wheel and managing the vehicle in certain traffic situations, like on motorways. The driver must be able to take control quickly again, such as in construction sites. Engineers hope to release these vehicles by the year 2021.
Fully Automated Driving
Level four is considered to be full autonomous driving, but the driver can still request control of the vehicle. The technology can fully handle navigating the vehicle in high traffic and urban situations. However, the driver needs to be able to retain control if necessary, but they would be able to sleep temporarily. If the driver ignores warning signs, the car has the authority to pull over for safety reasons.
Full Automation
In this final level, there is no driver of the vehicle. The technology completely takes over the job of handling the vehicle and there is no cockpit. Cars at this level will need to meet stringent safety demands, and will only drive at low speeds in populated areas.
For more information on BMW technology and autonomous driving, contact us at Park Ave BMW at 201-587-9001.