It's September, which means it's baby safety month! This is the time for all parents to review all aspects of their home to ensure their child won't get into anything and remember ways to practice safety around their kids. Another important place to inspect is the family car. Your vehicle is crucial to keep as safe as possible because anything can happen on the road. Parents can always depend on BMWs to keep their whole family safe. In fact, plenty of our BMW SUVs won NHTSA five-star safety rating, which can ensure Fort Lee parents the overwhelming protection they can receive. Below, we'll go over some things you can check to prevent any serious harm from happening to your littles ones.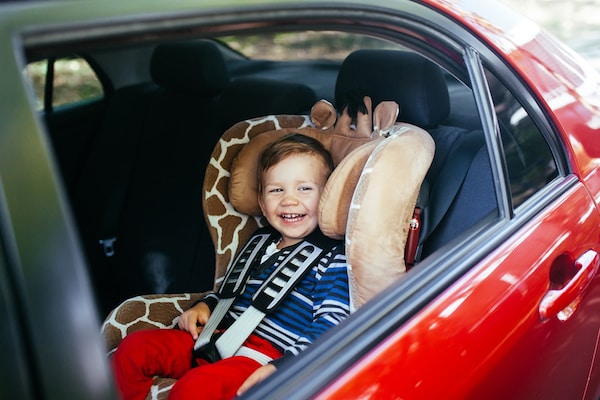 Don't Wait Until Last Minute to Install a Car Seat
For soon-to-be parents, there are so many other things to worry about than getting installing the child seat last minute. As soon as you receive the child seat, your best option is to take it out immediately and learn how to put it in your vehicle properly. Additionally, our newer BMWs come with LATCH technology, allowing you to easily secure the car seat in the rear quickly and efficiently.
Do not Put Bulky Blankets or Coats Inside the Harness
You want to have the harness snug against your baby's body. By throwing a blanket or heavy coat inside the harness would keep your child undetected in the seat. As a rule of thumb, no harness webbing should be able to be between the thumb and forefinger. To provide extra warmth for the child, place them in the harness, tighten it more, then throw the blanket on top of them.
Position the Harness Straps Correctly
The proper position for harness straps for rear facing child is at/below the shoulders. This will prevent the child from moving upward in the seat if there was ever a collision. Make sure you check the straps often because as parents hate to see it, kids grow up quickly!
Position the Chest Clip Correctly
Our BMW dealership near Hackensack recommends parents to keep the chest clip in the proper position at armpit level. If the chest clip is too low, it could affect the way the straps lay on the shoulders, potentially cause breathing problems.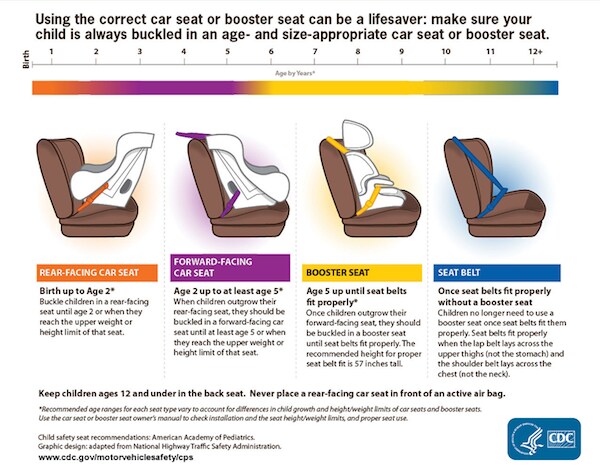 Pay Attention to Your Child's Height and Weight
This is important in regards to the type of car seat you use. The CDC has specific requirements for children when it comes to their car seats.
Rear-facing car seat: Birth up to age 2 (up until about 35 lbs)
Forward-facing car seat: Age 2 up to about age 5 (between 40 to 60 lbs)
Booster seat: Age 5 up until child reaches at least 57-inches tall (between ages 8 to 12 years old)
Seat belt: If the seat belt fits properly, they can sit in a regular car seat. All children under 13 years old should remain in the back seat.
Your safety is our number one priority. That's why our BMWs come with a plethora of safety features that will protect everyone in the cabin. If you would like to learn more about our inventory or want to schedule a test drive, please contact us at (201) 843-7900.