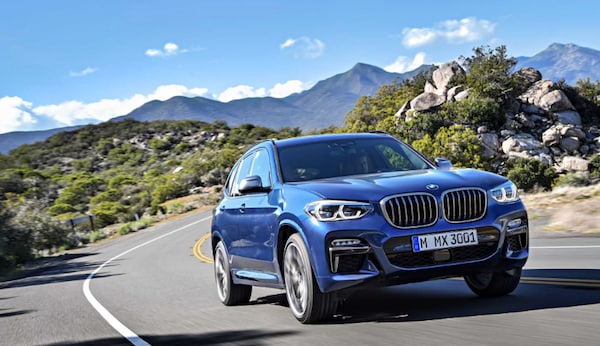 Imagine driving down the Garden State Parkway and reaching 0-60 mph in 4.6 seconds. You are probably thinking you are in a sports or muscle car. Think again! The 2018 BMW X3 M40i is making this a possibility for Maywood area drivers. This SAV® combines the space families need but the performance parents want! With the incredible 3.0L turbocharged I6 engine, it allows this 2018 X3 to become the fastest car in its class.
The similarities between a two door sports vehicle do not stop there. You'll find stiffer suspension and sport tuned damping. The X3 M40i handling has been improved dramatically with M Sport brakes. This vehicle proves it does not want to be messed with its 355 horsepower and 369 lb.-ft. of torque. We did the math: this model increased it horsepower by 55 and 69lb.-ft. more torque from the 2017 model. Just when you think BMW would finish there, it adds a eight-speed automatic transmission, making this one incredible ride.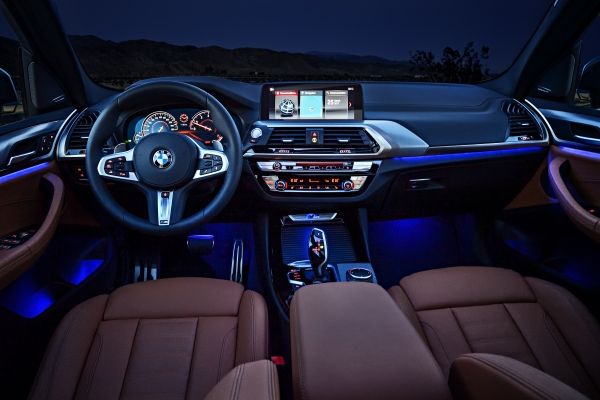 BMW Builds This SAV® Smarter for the Maywood Area
BMW doesn't shy away from building gorgeous cars. However, it is making them smarter for the road ahead. The 2018 X3 M40i includes enhanced body portions, underbody cladding, and roof spoiler with Aero Blades at the sides. These changes have enhanced the aerodynamics, leading to its outstanding performance.
Our BMW dealership near Maywood knows how important it is to have everyone comfortable inside the cabin. The X3 will include three-zone automatic climate control. New Jersey summers have met their match with available ventilated seating! At night, you will appreciate the new ambient lighting, 75% larger head-up display, and optional luxury packages that bring a plethora of cosmetic upgrades.
You can expect the 2018 BMW X3 M40i to make its appearance at our dealership this fall. If you would like to learn more about this gorgeous SAV®, please contact us at (201) 587-9001.